Services
Imagine a 24/7 virtual open house for your business, event spaces, real estate sale or rental listing.
The possibilities are truly endless…..
Minimum $299
Matterport 3D Tour
Dollhouse & Floor Plan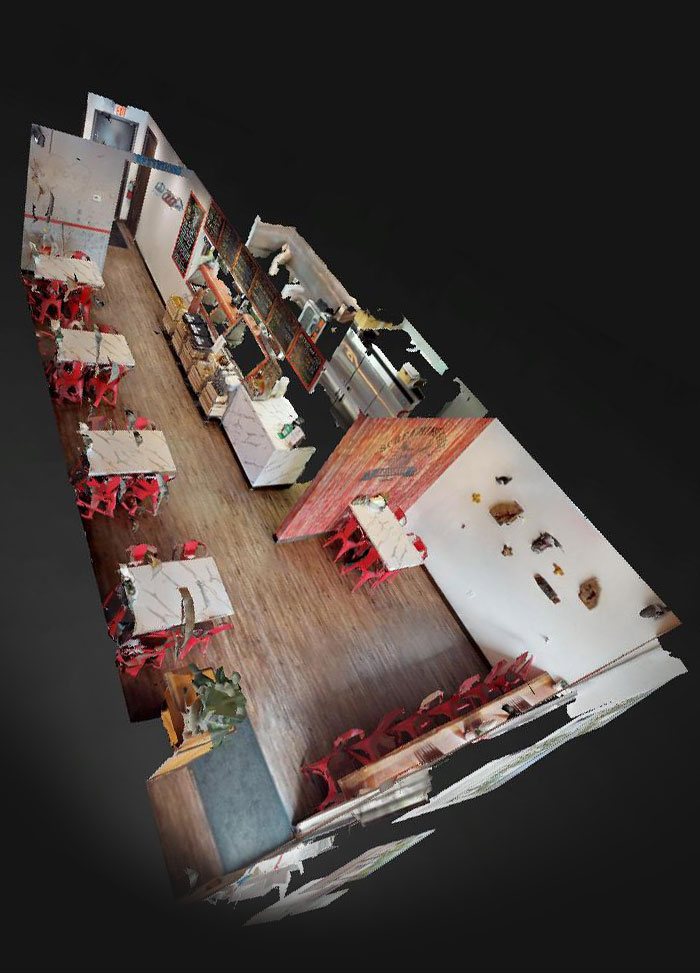 What is the turnaround time for your product and services?
Typical turnaround time is 24 hours or less. It can be as short as a few hours or up to 48 hours depending on time of day and size of the property.
Who do I contact if I have a question, complaint or suggestion?
What types of payment do you take?
What happens if I need to cancel?
Any cancellation less than 24 hours will incur a $75 charge. Special circumstances will be taken into consideration.
What types of formats are the pictures and videos?
Mobile compatible, MLS compatible, HD pictures. Matterport tours are compatible with Foxfire 4 or later, Chrome 9 or later, IE11 or later (with Windows 8 or later), Opera 12 or later, Safari 5.1 or later (with OSX10.8 Mountain Lion or later)
How long is my Matterport tour and pictures hosted?
Subject to the terms and conditions in the disclosure on this website, real estate MLS listing tours remain active until sold or rented up to 1 year. If a listing sells, rents or is made inactive for any reason prior to 1 year the tour will be deactivated and erased. For other commercial purposes such as retail, restaurant, office space, apartment complexes, vacation rentals, or other types, tours remain active for one year. Extensions may be purchased beyond a year, and a renewal fee will be determined at that time. **It is the responsibility of the Client to inform the Company they want to extend use of the tour prior to the one-year anniversary. If the Company does not receive the notice, and confirm receipt, the tour will automatically be deactivated and erased.
How long does the typical appointment last?
Typically, if there are no obstacles, an appointment will last an hour for a space that is approximately 1,000 sq. ft.